The clues are all there: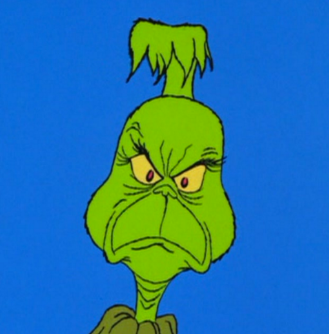 The Fed will raise interest rates .25% in late September and again in early December, in a very Grinchy gift to U.S. home buyers.
Days on the market for homes in LA County are rising. Its a slow rise, but a rise nonetheless. This isn't because the buying season is over. There are MORE homes on the market now than a year ago. In Santa Clarita, there were 30% more homes for sale last month than a year earlier, and the SFV had 6% more listings as well. Lots of people are selling now, but fewer and fewer are buying. This results in price cuts and increasing days on the market, both of which we are seeing right now.
Sellers slashed prices on 14.1 % of homes in Los Angeles and Orange counties in June, up from 11.1 % in January. The median value of those reductions was 2.6 % of the original listing price.
The takeaway: That's it. We've reached a peak. It is still a sellers market, but buyers have reached their limit and are walking away. Now the few months of transition to a balanced market begins.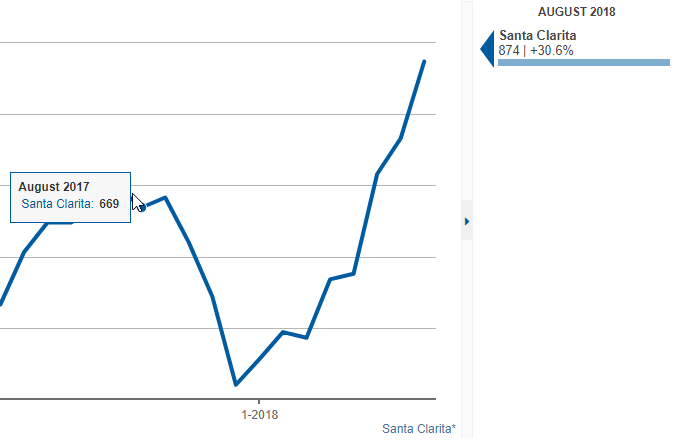 Above: Inventory is reaching levels not seen in 5 years. Why? Very few are buying at these prices.
This article in Curbed LA spells out these factors a bit more.

The monthly mortgage payment on a $600,000 home—close to the median in LA County—is now more than $200 above what it was less than a year ago, tightening the market quite a bit in just a year.
This, in a SoCal market where housing costs eat up more income than in any other large U.S. city.
So what's a home owner to do? There's really 3 options, listed in order of sensibility:
A.) Enjoy your equity and live your life. Stay put.
B.) Sell and move to Texas and Nevada like the other thousands.
C.) Rent out your home and try to capture passive income off very high but stagnant rental prices in the region.
I understand the sentiments in A and B. Option C makes little sense now. If you have the flexibility and desire to move out of state, right now is likely the best time you can choose to do so.
Your home value is not going up any higher, and experts even foresee a 5-10% correction in home prices headed our way. The unprecedented price gains of the last 5 years give homeowners a big decision to make: Cash it in and move, or enjoy SoCal.
Obviously, I can help you if you want to explore a move out.
Questions about your home or the market? Reach out and drop me a quick email. We don't bite.